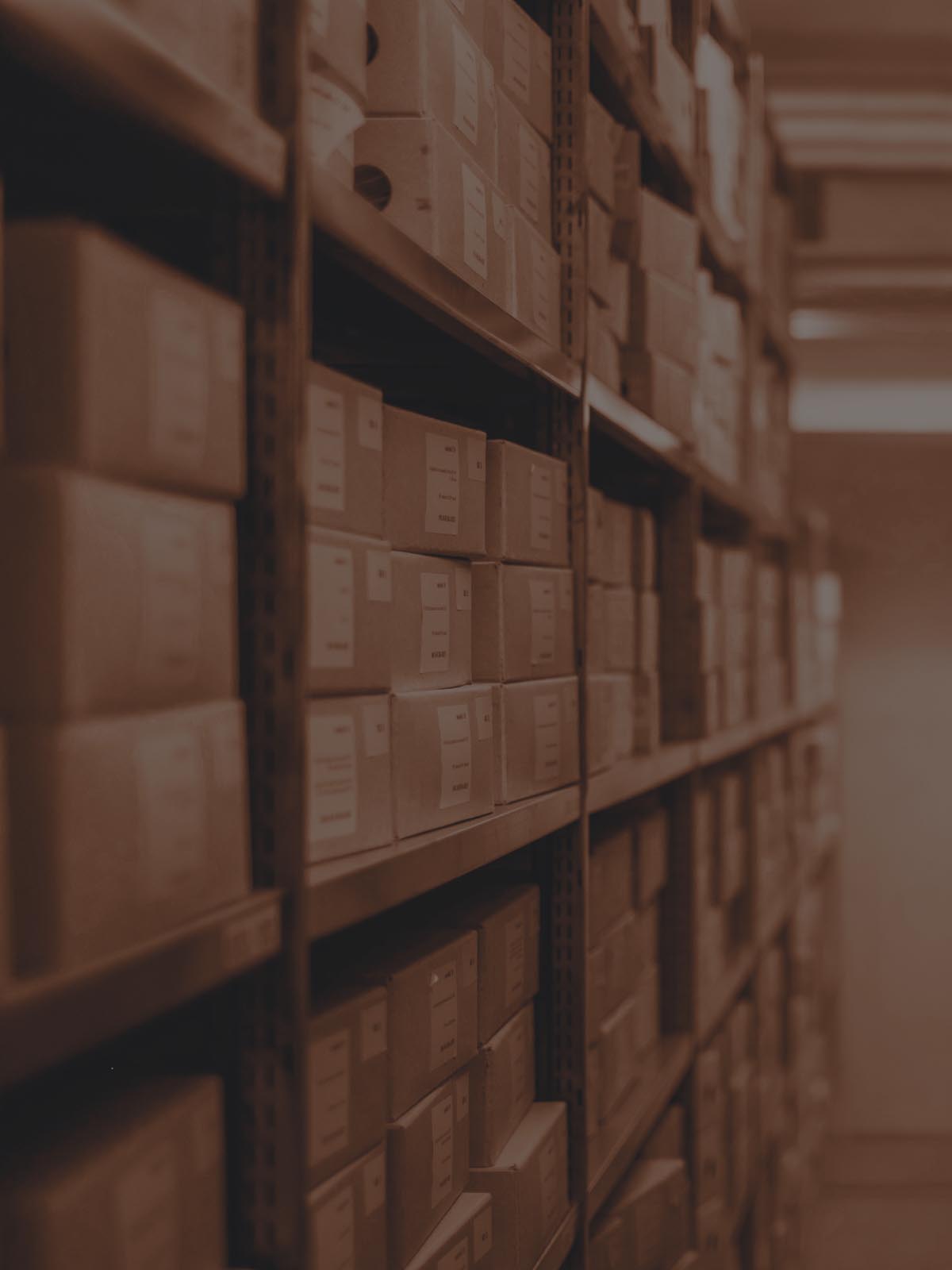 Returns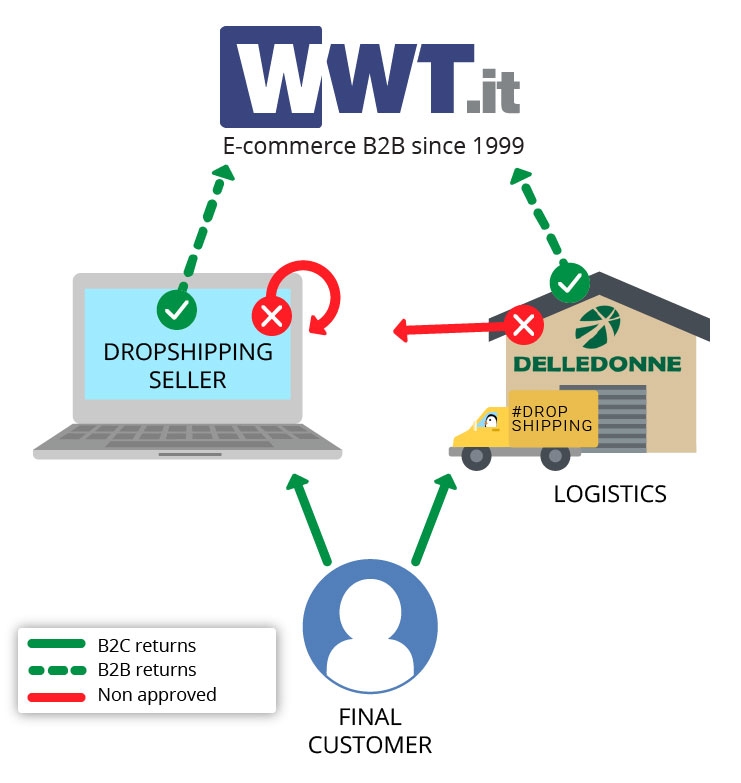 Returns B2B vs B2C
We remind you operating as Dropshipping seller business relationship seller/supplier follows B2B (business-to-business) guidelines.
Returns policies are the same you get purchasing wholesales on the website you are going to connect your dropshipping business.
(Ex., see HERE for WWT.it https://www.wwt.it/en/info/backorders-&-returns/backorders-returns or go to the similar page of the website you are planning to buy from)
Although all products are already subject to an accurate check when we get them (in order to avoid having in our warehouse defective and not working products), uniquely for items sold to dropshipping orders, logistics makes a second check prior shipping them, to grant all products are in perfect conditions, including verifying battery charged (as a discharged might happen during the time spent in warehouse).
This procedure has been studied to be double sure to always sent out only perfect products to end customer, avoiding disputes between supplier and seller, as none of them actually see or touch products sold. To work in dropshipping it is required to have full trust in the work done by Logistics, checking and shipping goods to end customers on behalf of the seller.
Based on past experience, unfortunately has happen some customers have claimed to have received a not working item and even saying it was a used: this can be absolutely excluded with a kind of service we provide, and every seller is invited to visit our Logistics at any time, to verify in person quality and accuracy of service offered, but in no way we will accept to be hold responsible for complains of not fully honest private buyers.
If you are doing the real and proper Dropshipping Service, so having goods directly shipped to your end customers, please remind returns can not be sent from your private customer to us as supplier, but it has to be returned to the seller (you). Agreements between end customer and seller will be made by you and regardless how this would eventually be dealt with wholesale supplier.
If instead your are not doing direct dropshipping but you get our goods to your facility and ship to your customers from there, in case of issues please remind (as per return policy as above) you have to inform us know as soon as possible and in every case within 8 days since good are received.
ATTENTION! We remind B2B return rules are different from B2C market; especially, the "Right of withdrawal" law is a norm envisaged by legislator to protect private consumers and applies only to the later.
In view of mutual and continuative collaboration, if you were manage a number of returns higher than what could be absorbed by your business, our company remains available to occasionally evaluate purchases of goods returned and to put them back on sale on our channel.
STILL DOUBTS?
Check out the frequently asked questions or talk to one of us